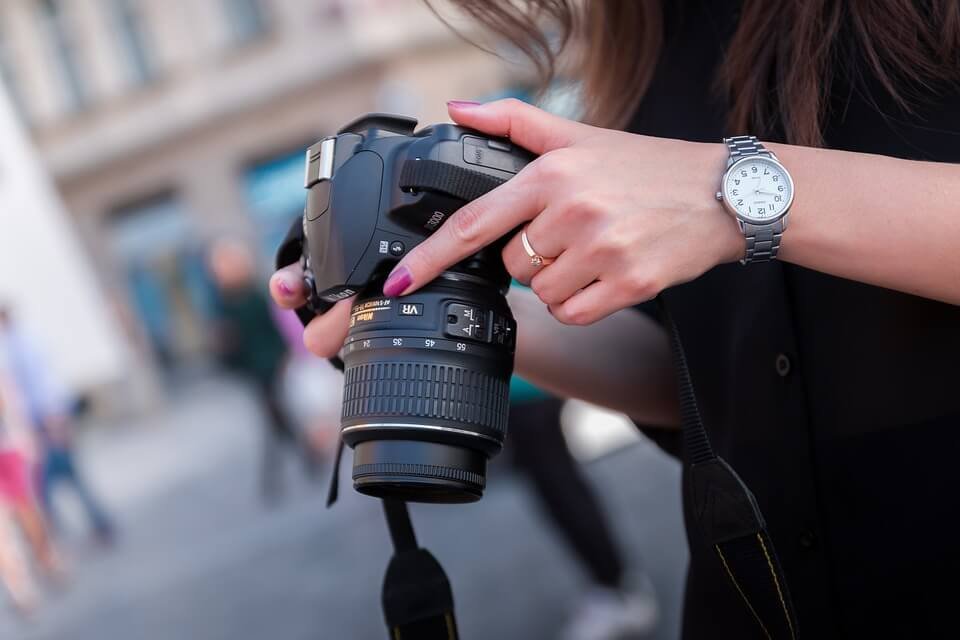 Editor Rating

Rated 4 stars

Excellent
---
Reviewed by:

Published on:

Last modified:
---
Have you heard of Fro Know Photo go above & beyond auto? If you have you must be looking for a photography course. This review contains all the information you require to learn about the course, which include: all of the course content, the course content, advantages and disadvantages of the course compared to other online photography courses.
What is Fro Know Photo go above & beyond auto ?
The course was created by Jared Polin. He is a popular photographer and founder of the FroKnowsPhoto website. Fro Know Photo go above & beyond auto is a video course that teaches all aspects of photography. He is very confident, articulate in the way he explains the course and that makes him one of the best in the industry.
The course will ensure you can :
create professional looking picture.
create creative photos.
know which camera lenses to use.
be able to sell your photography.
Jared Polin describes the course as comprehensively ideal for anyone; for beginners, mid experienced or seasoned photographers. The course contains vital information that will ensure you learn and increase your knowledge and skills in photography.
Fro Know Photo go above & beyond auto will instill confidence and help you develop your own style. The beginner flash guide will start you from the complete basics of photography like explaining how to plant a light stand firmly on the floor while explaining the content of the light kit and most importantly how the five or six pieces all work together to provide professionalism.
Course Content:
The Fro Know Photo go above & beyond auto course is contained in a DVD which runs for over 6 hour. The course content is divided into chapters with different information and instructions to help you learn how to shoot a video in different shooting scenarios.
The chapters and topics include :
Chapter one Topics include :
frame rates.
equipment basics and best resolution.
Chapter two Topics include :
shutter speeds.
Aperture.
video exposure triangle.
picture styles
camera stabilization and movements.
Chapter three Topics include :
Audio capture.
three point lighting
composition and coverage
Continuity
180 degree rule.
Chapter four topics include :
four real world shooting scenarios including epk/corporate shoot.
narrative/movie shoot and a youtube video.
crash course in direction and production.
Bonus material they include :
DSLR Video homework assignment and shooting checklist
editing secrets and tips
how to create successful youtube videos.

The course is full of content and important instructions. The content is also designed in a funny and engaging manner.
After taking all the chapters and watching the 3 hours photography video tutorial you should be able to :
Make backgrounds look blurred by using the ordinary kit lens and focal length techniques.
Use the exposure triangle effectively.
Use the different shooting modes of your DSLR camera and know when is the appropriate time to use each of them.
To control a camera's light meter for quality photos.
To identify and choose quality lenses for quality photos and videos with having to buy expensive lenses.
You should be able to understand ISO and its effects.
Able to control the shutter speed techniques to avoid under or over exposure of your images.
To understand all the uses and functions of your camera.
Understand the composition that will guarantee you learn to capture high-quality pictures.
Understand how to experience the world around in the true eyes of a photographer.
There is also a free 20 minute video of Jared presenting a five year plan for beginners and young photographers to follow in setting up a photography business. This also includes vital information on photography marketing techniques to help your work stand out and sell fast.
Here are the pros of the Fro Know Photo go above & beyond auto :
The lessons are in a sequential and logical order the course lesson arranged from basic or beginner level to a more advanced and complex level. The course also starts by identifying all the music jargon used in the course early on for ease of understanding.
Brief and direct lesson Jared Polin have tailored this photography course to have every vital and helpful content in a brief manner that is easy to understand for the learner and does not leave him or her feeling overwhelmed.
It is comprehensive and all inclusive – Fro Know Photo go above & beyond auto is present in video format which make it easy to understand the lessons. For a relatively low cost you get to learn fully of the most effective photography techniques, while gaining more creative ideas on establishing your own unique style that will make you stand out.
You learn photography marketing techniques – Fro Know Photo go above & beyond auto will introduce you to important marketing techniques the will ensure you get paid for your photography.
Available in for future reference: The Fro Know Photo go above & beyond auto is available in digital format and physical DVD and DATA discs that once bought are shipped to you for free.
Fro Know Photo go above & beyond auto is a risk free product this means that the founder is so confident of his product that he allows you 60 days to interact with the product and if for any reason it does not meet your expectation Jared Polin is willing to give you back all your money.
The cons:
Re-editing of the content – I feel the content should be reviewed once more to improve it and make it better.
Shipping fees if you were to buy the DVD and after reviewing the product you choose to return it, you have to pay shipping costs to ship it back.
It is only available in English This means only people who can understand English language can benefit from this product.
In my opinion Fro Know Photo go above & beyond auto is a great product, I would recommend it to anyone who is interested in learning most skills and techniques in photography. Whether you are beginner or experienced in photography.
Click Here to Buy Fro Knows Photo
Pros
– Lessons are in video format, this simply means that you get to view what is happening, how it is happening and how you can do it.
– The lessons are arranged in a logical and sequential manner for easier comprehension. This means that anybody wishing to get the course, can access it and more to that, he/she can understand it.
– It is available in case you need it in the future, the course is available in DVD formats that can be accessed later.
– With the guide you can not only learn about the photography, but also photography marketing
Cons
– You can only get the course online and this therefore means that, there are nil chances of finding such like course offline.
Summary: This is a course that teaches all about photography and what you need to know about photography to become a professional photographer. Therefore, you can get the course by accessing directly to the internet and reap all the benefits that come with the course.